Book: The Assassin's Blade
First published March 4, 2014
Celaena Sardothien is her kingdom's most feared assassin. Though she works for the powerful and ruthless Assassin's Guild, Celaena yields to no one and trusts only her fellow killer for hire, Sam.

When Celaena's scheming master, Arobynn Hamel, dispatches her on missions that take her from remote islands to hostile deserts, she finds herself acting independently of his wishes—and questioning her own allegiance. Along the way, she makes friends and enemies alike, and discovers that she feels far more for Sam than just friendship. But by defying Arobynn's orders, Celaena risks unimaginable punishment, and with Sam by her side, he is in danger, too. They will have to risk it all if they hope to escape Arobynn's clutches—and if they fail, they'll lose not just a chance at freedom, but their lives . . .
The Assassin's Blade – The Beginning
My journey through Sarah J. Maas' books has moved me through and through. The first book I read by the author was A Court of Thorns and Roses, and somehow, she captivated me with the magic she built in that world. I continued with the series – second, third book and the emotions began to change, from infinitely impressed to disappointment, compassion, even denial (A Court of Frost and Starlight). I thought and pondered for a long time (I do not pick apart every book I wonder if I should read) whether to start the " Throne of Glass" series. I have made up my mind and … first, second, third, fourth book, etc., but all I could think was – OMG, yes, it was true, this woman is no good, it's not possible. For me, for us, this series reveals Maas' talent. The books show how far her imagination reaches. It awakens in me the desire for revenge, blood, war and retribution.
The Assassin's Blade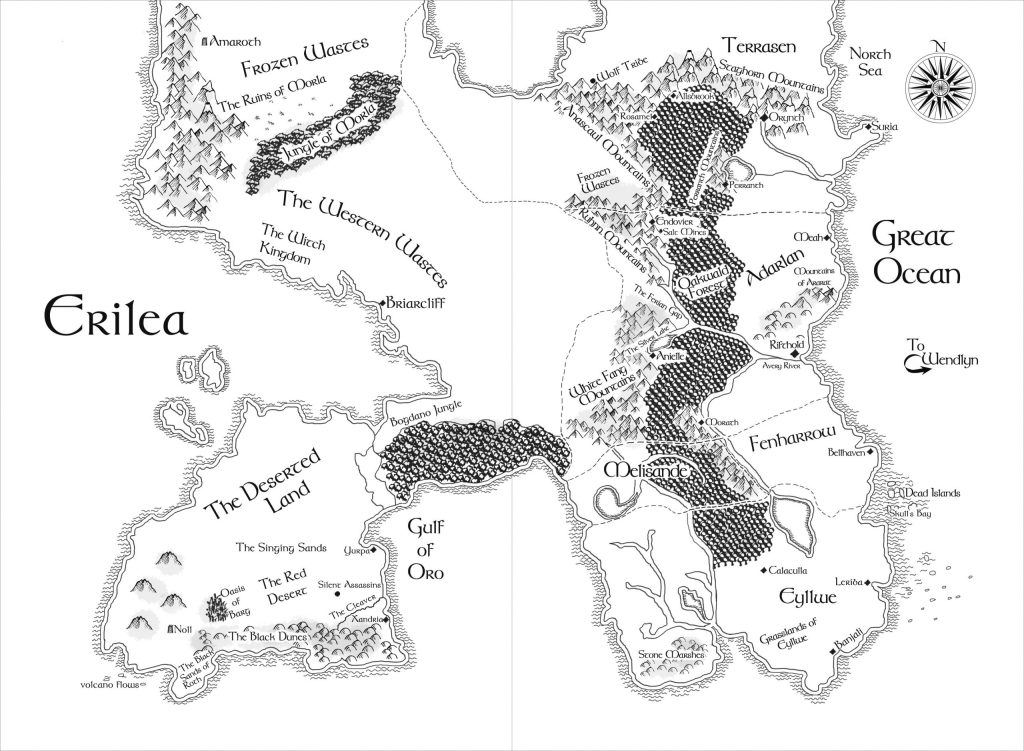 "She was fire, she was darkness, she was dust and blood and shadow."
And as cliché as it sounds, the image of the strong woman impresses me greatly. Of the malice that everyone has inside them, ready to break out as soon as someone dares to hurt them, their beloved or something precious in their soul. We are in the process of re-reading the story of Terasen, not because we do not remember it, but because we want to convey the feelings that arise in us when we set foot in the Glass Palace again. I decided to end this month with a book I know disappointment will not haunt me, and that was The Assassin's Blade. To be honest, I did not read it the first time I was exposed to the series, so this time I grabbed it first without thinking twice (amidst the 33546 unread books slumbering in my library). I saw Adarlan's assassin in all her glory. I saw the pain of loss, the pain of betrayal, the pain of revenge, the pain of fear, the pain of powerlessness, and the infinite faith in myself.
"My name is Celaena Sardothien and I will not fear"
Celaena Sardothien took off the mask of the Iron Lady and showed everyone what was in her soul. I read through the story very slowly because I enjoyed it, but I also did not want to see Sam the way she saw him at the end. " My name is Sam Cortland and I will not be afraid. " In " Assassin's Blade " Sarah J. Maas introduces us to each of the characters we will meet later in the series. We get to know everyone Celaena can rely on: the image of Arobynn, who found her, raised her and turned her into a death machine. The king of the assassins who, in the name of his reputation and his desire for revenge, will make the decisive move for her. The devastation that will follow at Celaena's hands will be triggered by this very betrayal. I cannot begin to describe how eager I am to read the story again, and this time to walk the path with Elin at leisure, wreaking vengeance on every vicious troll from Rifthold to Terrasen.
Read Assassin's Blade, read the whole series, because in our opinion, it's Sarah J. Maass' best yet.